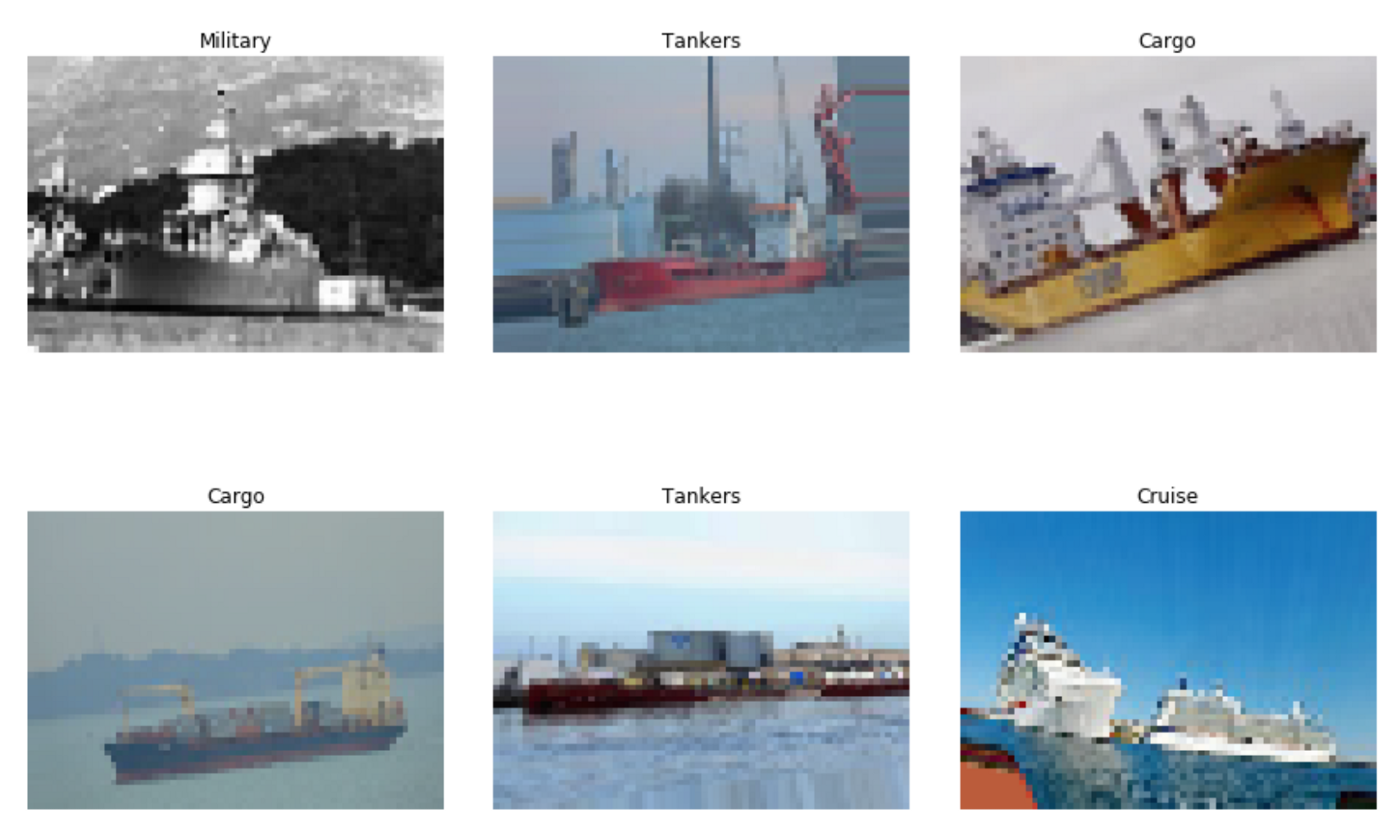 Lessons Learned from my first Deep Learning contest
Game of Deep Learning was an image recognition challenge on AnalyticsVidya. The task was to classify 5 different types of Ships (Cargo, Military, Carrier, Cruise, and Tankers)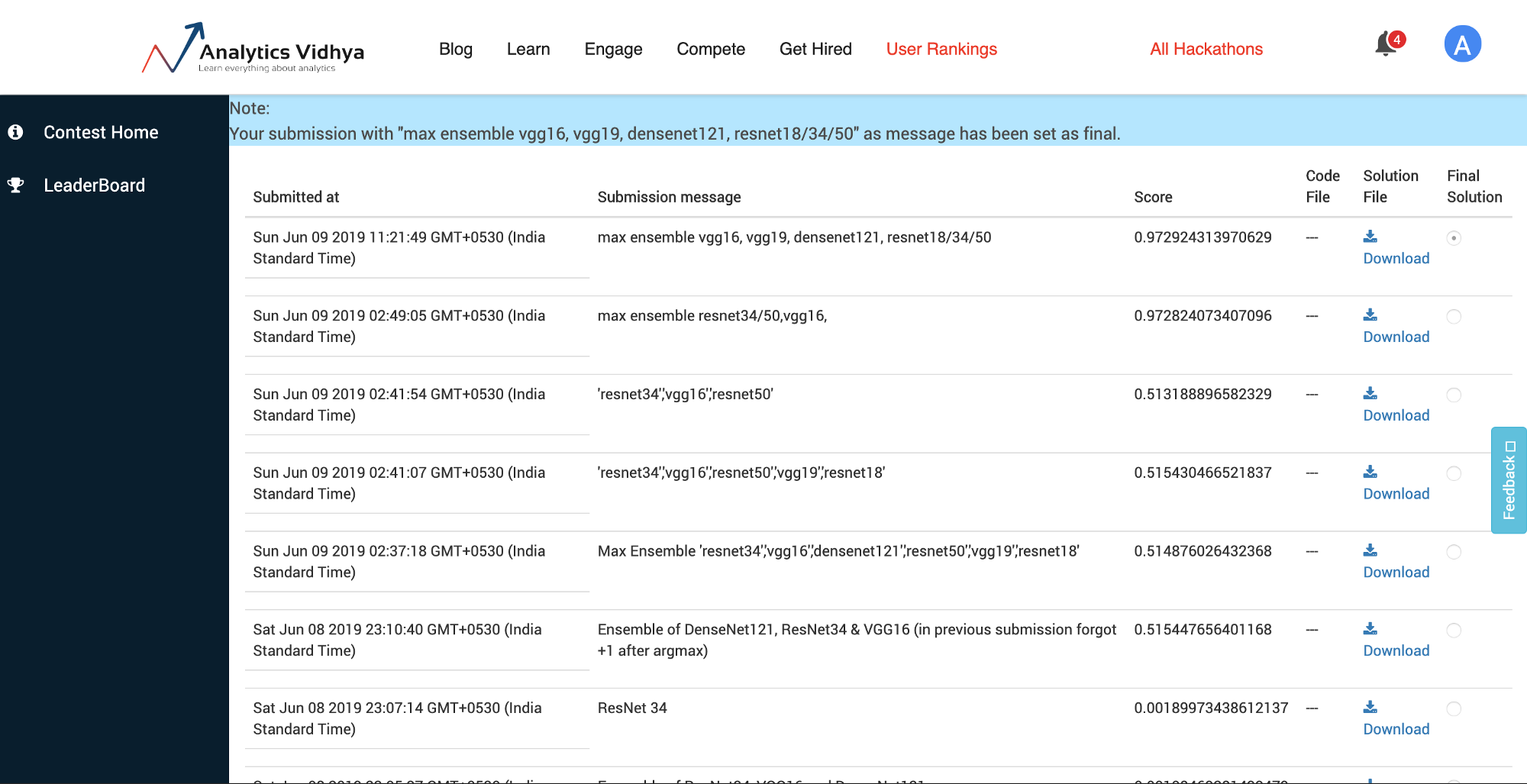 My rank is 41 out of 441. (0.97 F1 Score).
Before this, I had only practiced 2 lessons from Fast.ai and watched the first 5 lessons.
After the contest, I saw other participant's approaches and found that their approach was much clearer and cleaner than mine.
Therefore, I decided to complete Fast.ai's Deep Learning for Coders.
The contest was a month ago from this writing. I had the time to really sit and figure out what went well and what didn't.
Approach
Here was my approach which I did in stages:
Step 1: Make models
1. Make a simple resnet50 model. And make sure input and output submission file are correct.
2. Improve the model. I found that the images were black and old. But the number of images were less and we cannot use external data so my solution was.
Heavy data augmentation (warping, crops, rotations): lead to 5–7 percent increase in F1 score and accuracy.

Progressive increase image size.

I initially started with (50,70) images

Trained it that then increased it. Trained it again.
3. Training approach.
Freeze the model train for 4 epochs
Unfreeze the model train for 7 epochs
I found unfreezing was getting higher accuracy but only when done more than freeze training. 7 is what I stuck at.
I replicated the kernel and trained resnet18, resnet34, vgg16, vgg19 and densenet121 so that I can ensemble there outputs
Model Making Environment: Kaggle Code at Models directory
Step 2: Max Ensemble
After I had all the outputs from different models.
I used the output CSVs to make a max ensemble.
(You will see that I have renamed file names to be 'modelname'.csv in ensemble folder and the output file is 'simple.csv')
Ensemble making environment: Local
Code: ankschoubey/AnalyticsVidya_Game_Of_Deep_Learning
Lessons and Mistakes Learned
Code
Environment
I trained on Kaggle Kernel. The only way to get output files was to commit.

I also did not load existing models because on Kaggle you have to attach it as a dataset and then load. It's a pain so I did not bother.

It would have been much easier to train on Google Cloud, Collab or Clouderizer.
Should have used discriminative learning rate.
Transfer learning without discriminative learning rate is stupid.
Refactor code early before replicating the kernel
I replicated kernels so that I can train different models on different kernels and get results faster.

The problem was that I had introduced a bug which got replicated. Also, making changes was a pain because I had to copy paste things multiple times.
Use metrics used in the contest
Kind of dumb to mention this: I did not use the F1 score. Rather relied on accuracy.
Save as many things as I can so that you save time later
Save results

Save model

Save data
Use Checkpoints
Did forget the idea of checkpoints entirely.
Useless Model
I made an ensemble which sucked because it only lead to 0.05 percent improvement.

The reason was I used a lot of mediocre models.

1 ResNet 34/50 would have been fine.

Also did not know about DenseNet very well back then.

I believe that an ensemble of ResNet and DenseNet would have been wonderful.
Data
Look at the data and use good augmentation
I saw some images were grey scale and old. I might have got a higher score if I had taken time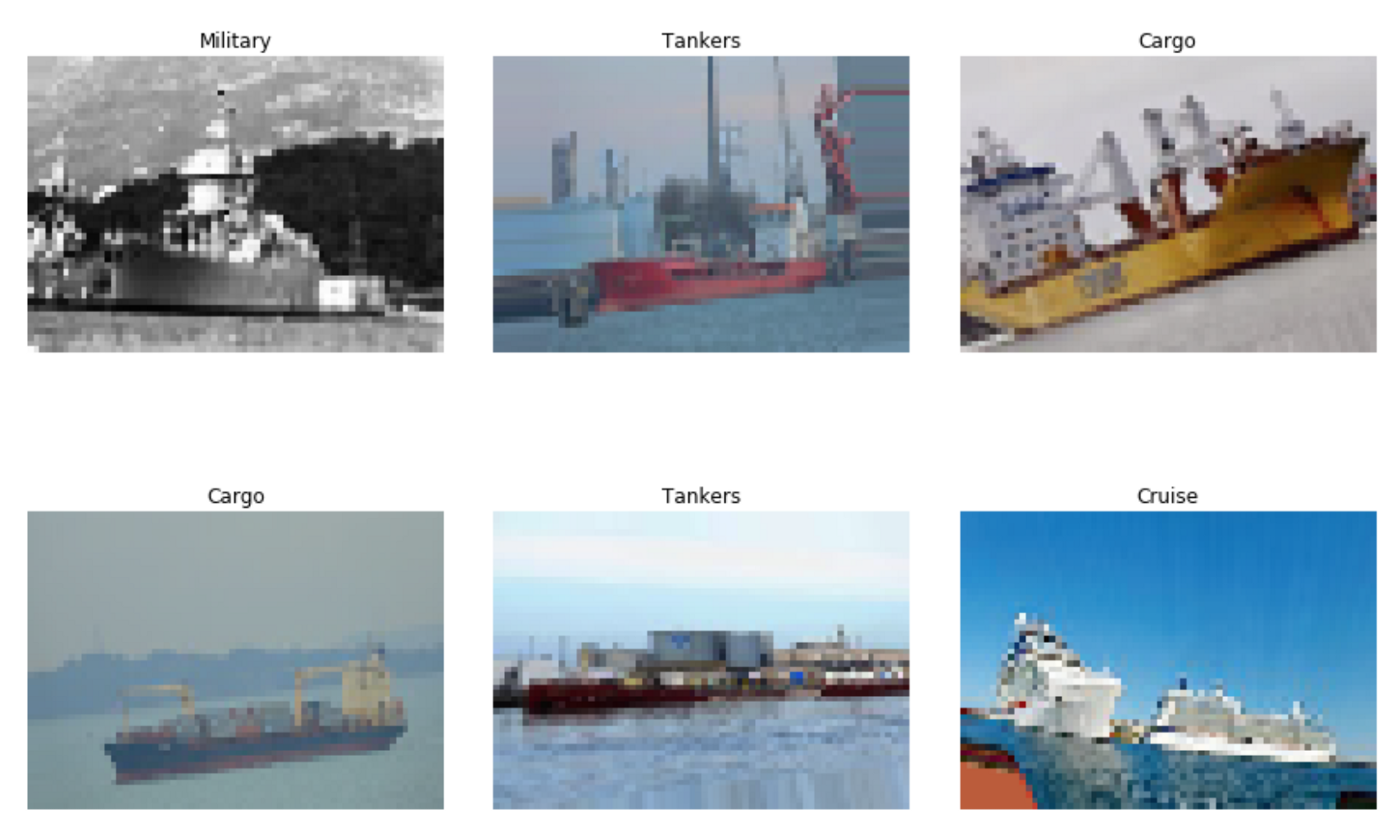 Using good data augmentation.
My model was not performing well. 93–94% accuracy was the limit.
I buffed up every transformation. And it started reaching 96+. Warping helped a lot.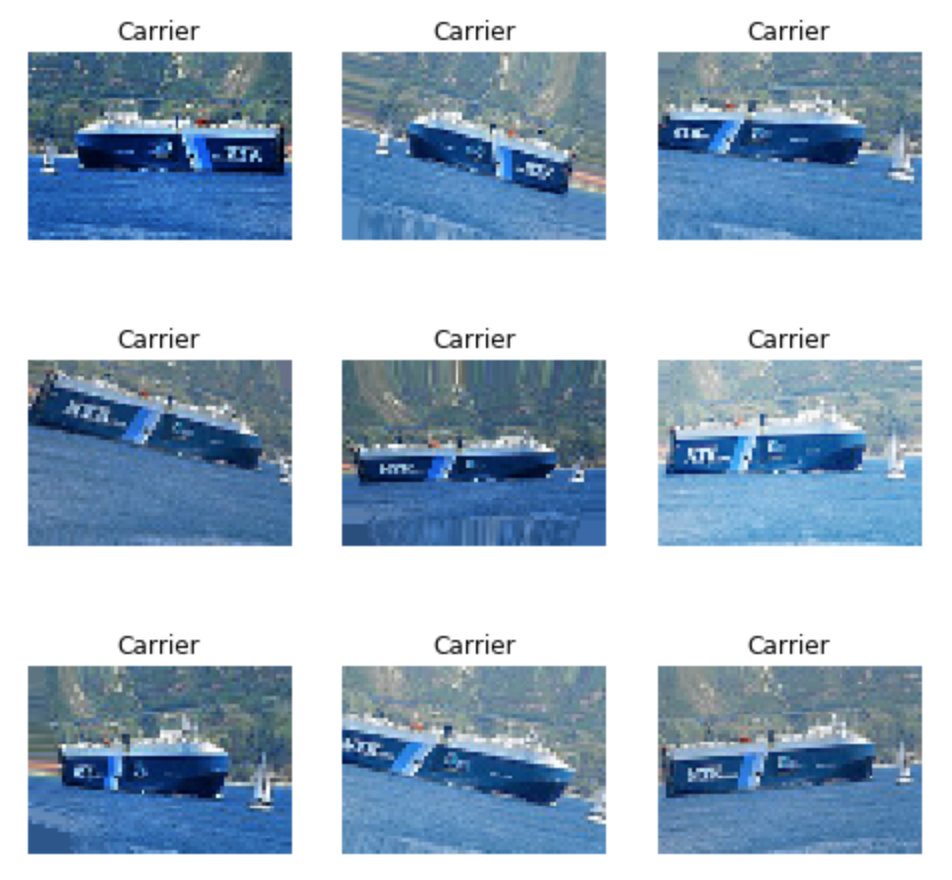 Developer Habits
Start submissions early in the contest. And complete your work at least 3–4 days before the end.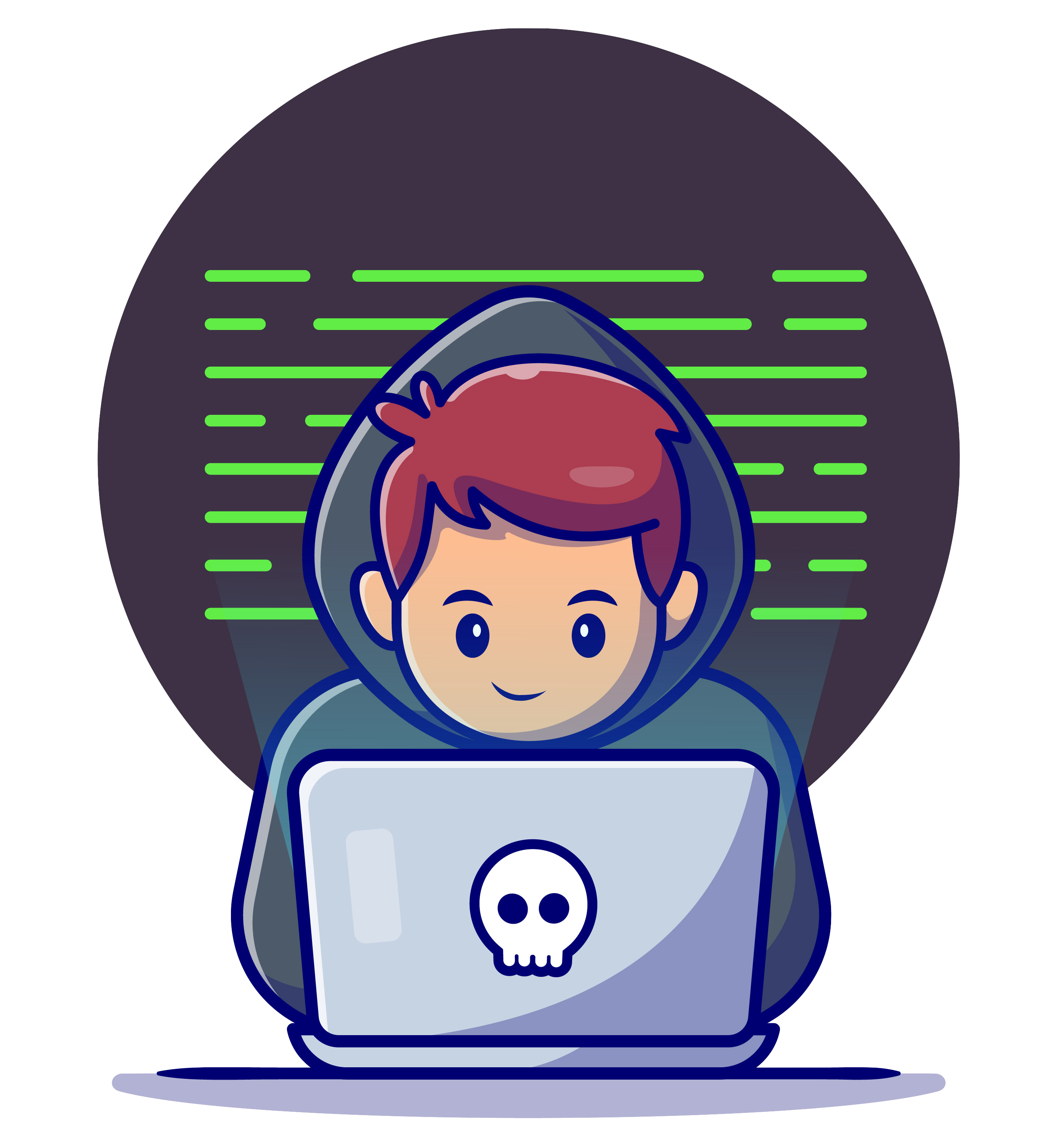 Image by catalyststuff on Freepik